Infrastructure Asset Management
Access and visualise your asset condition data wherever you're located on our web-based GIS platform EYEGIS®.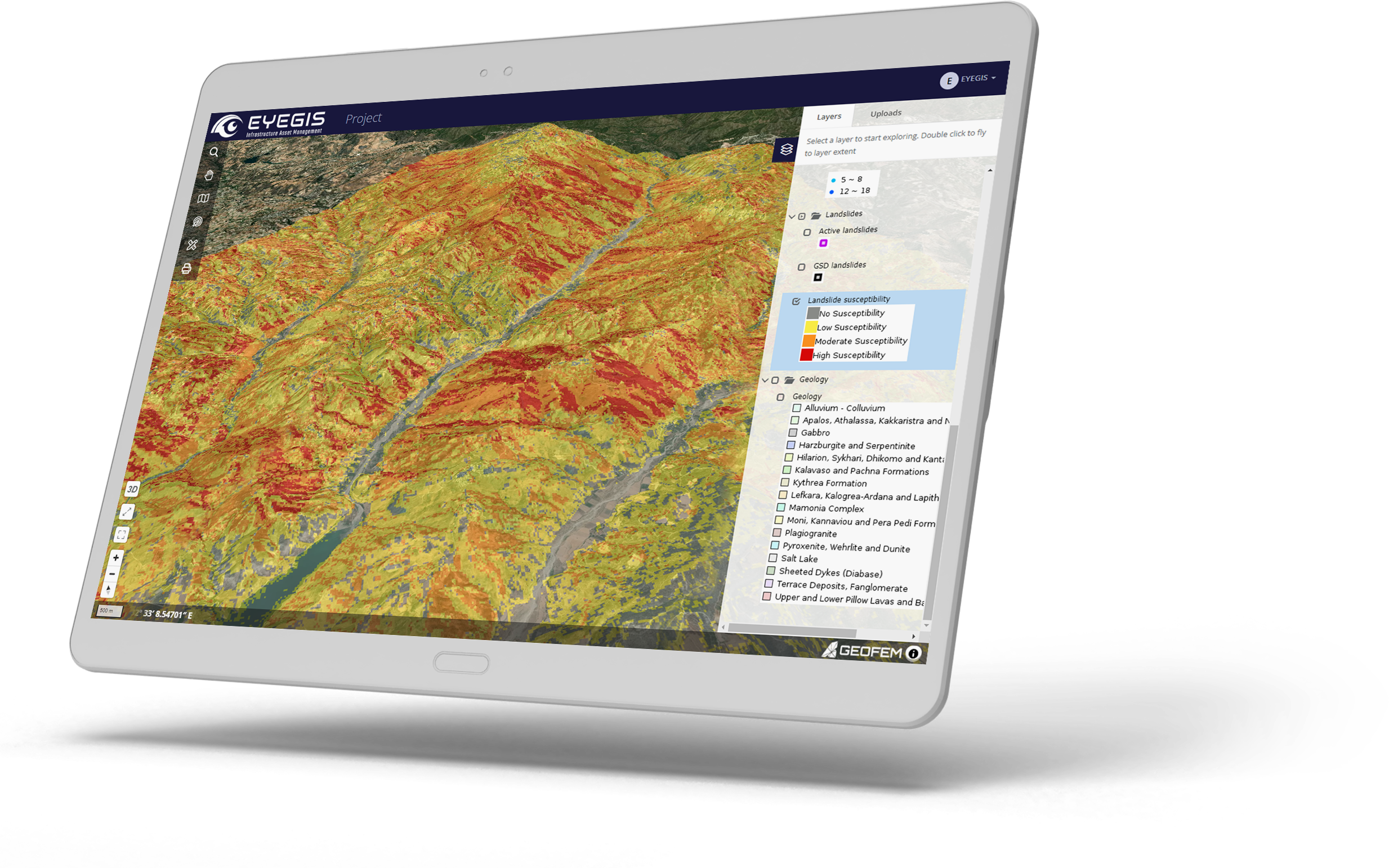 EYEGIS has been developed to help address the key challenges faced by infrastructure asset stakeholders today, including climate change, ageing infrastructure, heavier use and an increasing susceptibility to geohazards.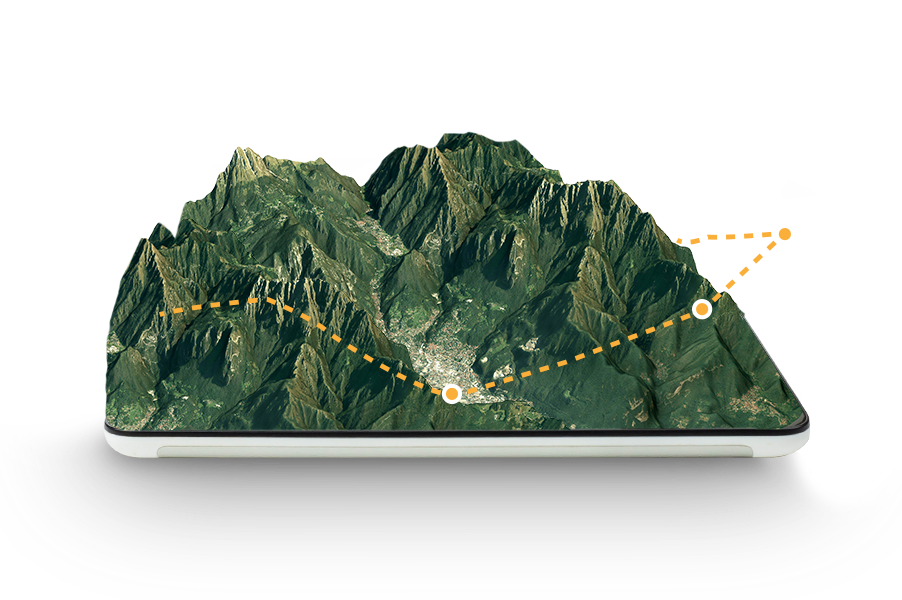 EYEGIS® is secure, fast, intuitive and fully cloud based. It can be accessed from anywhere at any time – all you need is your login details and an internet connection.
It's fully customisable and requires no GIS knowledge to use. As well as viewing data, you can plot graphs, download data and upload your own files to use it as a complete asset management tool.
Visualize your data in 2D and 3D.
Plot sections showing  velocity, soil moisture or elevation.
Measure distances and areas on the map.
Select points to plot displacement and download data.
Upload your own files and share them accords teams.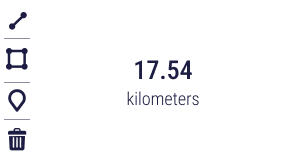 Protect your infrastructure assets against the common geohazards effortlessly with EYEGIS.
EYEGIS is developed by Geofem, the experts in geohazards, satellite data and GIS for the infrastructure, construction, mining, energy and insurance sectors.